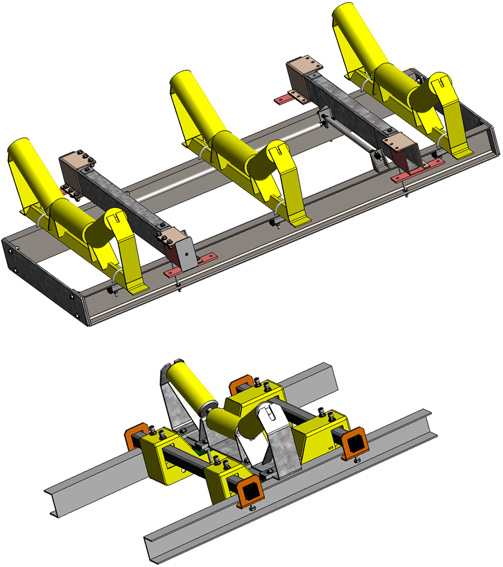 Conveyor Belt Scale Systems
Dynamic weighing scales installed on conveyor belts for bulk products.
These scales have a wide range of use:
Primary industries: mines, quarries, cement plants, coal.
Recycling and environment: waste sorting centre, composting plant, incineration plant, EED recycling.
Wood industry: grinding, boiler room
Food: cereals, fruit, flour…
Depending on the conditions of use and the accuracy sought, the combination of 2 sensors (ref. 1035, 2040VX) or 4 weighing sensors (ref.: 4010, 4014) with a speed sensor measures speed, flow and total weight.
The accuracy is from 0.25% (commercial version) to +-1% of the value
total weight.
See our guide to the implementation of conveyor belt rockers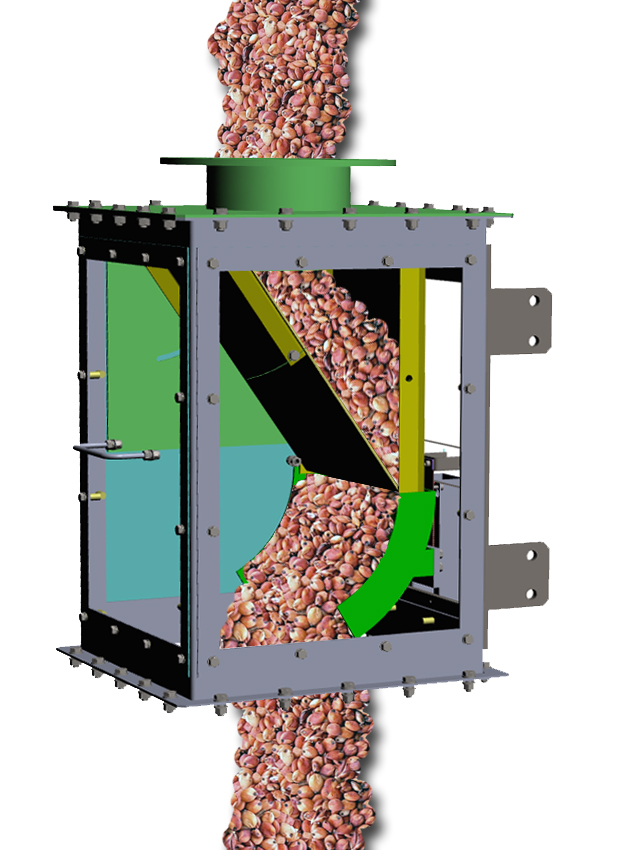 TELEMETRIX has been in control of impact plate flow meter technology for solid products for several years. Once on the principle of impact, our CFM flow meters combine two physical principles: the kinetic force of impact and the centrifugal effect to ensure a stability of measurement despite variations in flow or density. With no moving parts, the flow meters are extremely reliable and require a very little bit of maintenance. Particularly attractive for high flows of up to 500 t/h for cement plants for example, we also have models running from 1 t/h with an accuracy of 1% specially intended for the agri-food industries.
Documents pdf
No files (of extension(s): ""pdf") found in: https://www.telemetrix.fr/wp-content/uploads/2023/09/../../../../pdf/cfm
Circuit scale, discontinus batch totalizer
For continuous weighing in commercial or non-commercial precision, BCX circuit scales are robustly constructed from ISO standard elements (pneumatic valve, bridle).
Simple or double hopper, we will advise you in your project of measuring flow: cereals, plastic pellets, flour milling …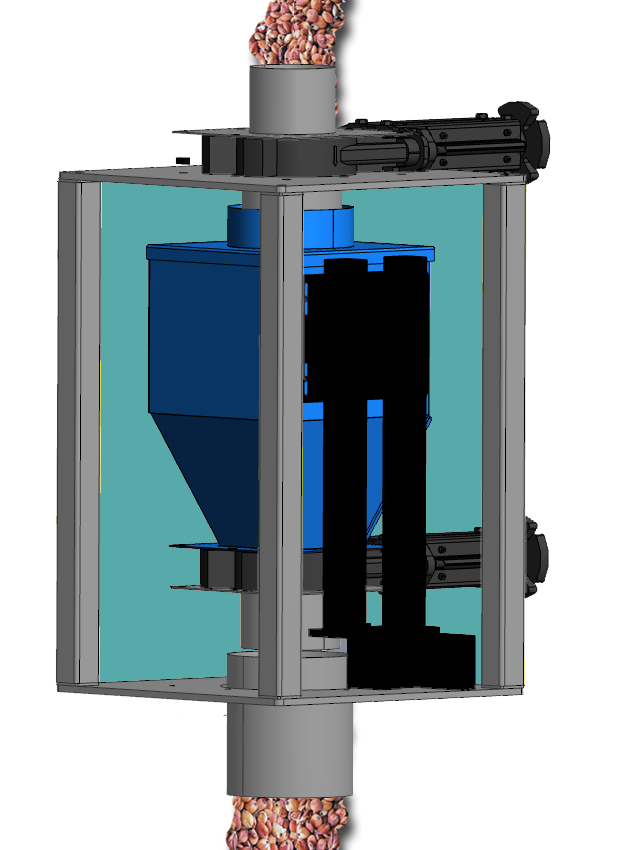 Installed directly on an Archimedes screw, weighing and rotating sensors measure the flow and total weight. The weighing screw allows the weighing of a moving product with total sealing. The areas of use are continuous load preparation: mineral, granulated foods, plastic powder…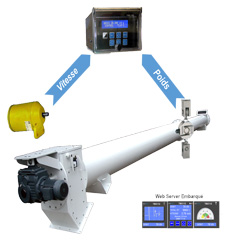 Weighing calculator and integrator
Our complete range of simple weighing indicator going from LED screen to the programmable touch screen for completes weighing applications.

Series MS100, MS300, TMX110 & TMX400 are completely designed and made in France.
Our range offers excellent flexibility and guarantee of long-term operation.