In the bulk products industry, the Kiepe Elektrik brand ™ Kiepe Electric GmbH is well known for its high-quality mature products "made in Germany" for monitoring and controlling conveyor systems. Since the late 1960s, more than 80,000 km of conveyor systems worldwide have been equipped with Kiepe ™ products. Based on decades of experience and consistent product development, we provide products of superior quality and reliability. Our customers' appreciation for our products is reflected in our market leadership position.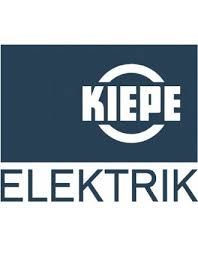 Cable Emergency Stop Switch PAS LRS PRS HEN NTS SEG exists in version ATEX too.
The conveyor belt systems must be able to be deactivated along the carrier's route in the event of an emergency. As a result, cable switches are prescribed by the standards as an additional protective measure.
Kiepe traction cable emergency stop switches are emergency shutdown devices with locking function.
They are operated by pulling or tearing the pull rope. The reset is done manually on the device.
For a safe installation of the traction cable, "components for the traction cable system" are required, whose functions are adapted to the Kiepe traction cable emergency stop switches and the respective applications.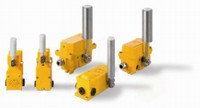 MAS VG MRS SLS SEL exite band deport detector also in ATEX version

The conveyor belts can deviate, causing significant damage. For this reason, misalignment switches are provided to record the misalignment of the belt and to stop the belt if necessary.
Kiepe misalignment switches are activated by approaching and swaying out of the pebble lever when a switch angle is reached. When the belt works properly again, the misalignment switch automatically resets.
Depending on the type of switch, two switch points may be provided for the warning (pre-alarm) and the cut-off; In addition, locking the pebble lever after validation is possible.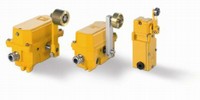 Robust end-of-race switches VG HER REL
There are many end-of-race switches and sensors on the market, but only a few of them are designed for use in difficult conditions. Mechanical racing purposes are used to monitor the position of the machine's flexible parts.
Kiepe end-of-race switches are forced-adjusted electromechanical switches with positive-breaking contacts in a solid and robust design.
They are available in different case variants and with different actuation levers.
EX symbol devices, which are approved for use in hazardous areas with an explosive atmosphere, are in the "EX Limit Switches" folder, except for underground mining applications.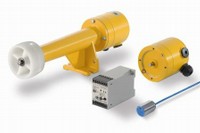 Contrôleur de rotation et de vitesse de bande SWE EOG DK SWE band rotation and speed controller
The speed of the conveyor belt is an important process parameter for the control and monitoring of conveyor belts. Kiepe's range of speed controllers includes units for electronic speed monitoring and speed controllers for direct coupling, as well as rugged design accessories.
Compact and robust Kiepe devices for speed monitoring are used as pulse transducers and as immobilization, steering and speed monitors.
They are operated by switching contacts or transmitting electronic pulses when the actual speed is less or higher than the predefined values.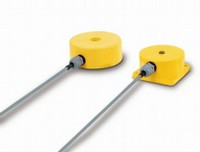 Monitoring of SBW 5xx / 6xx bucket lifts
In conveyor systems with conveyor belts, overflowing or malfunctioning material can result in misalignment of the tape and significant damage. Kiepe bucket lift monitoring devices are used to detect and disable misaligned bucket lifts.
Depending on the model, inductive devices detect steel, stainless steel or aluminum buckets at specified detection distances.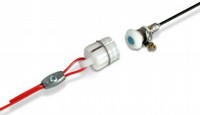 Monitoring wear and breaking blS tape
The conveyor strips are prone to wear and tear. In large conveyor systems, impending damage to the band is not always discovered in time. Loosened parts or torn belt edges can quickly cause serious damage to the system.
Kiepe belt wear monitoring products include a separable switching element and a pull rope with the respective accessories.
The pull rope is attached to the system diagonally in relation to the belt, connected to the separable jaw of the switching element and tightened.
When parts of the belt come off or tear, the pull rope will also be torn and the switch will be activated.
By providing your email address, you agree to receive the Telemetrix newsletter and you claim to have read our Legal Mentions. You can opt out at any time using the opt-out links at the bottom of our emails or by contacting us at the address
[email protected]