The level measurement of a container whether liquid, solid or powder in a tank, silo, hopper is achieved by the addition of load cell.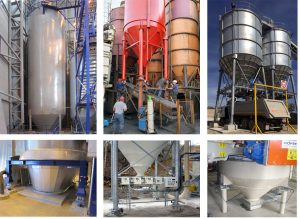 This technique makes it possible to obtain a high accuracy if you follow the rules which you find in this article.

Choosing load cells
Different technologies of load cells exist depending on the constraints of use: bending sensor, single or double shear, compression, tension.
Determination of load cells
Compression, tension, shearing.
Number of load cells and support points.
Weighing range and load cell capacity.
Accuracy.
Operating and functional mode:
Easy assembly and maintenance.
Transmission of the signal.
Calibration
Environmental conditions:
Climate, Wind.
Temperature.
Influence of rigid bonds
Vibration
Risk control:
Seismic risk.
ATEX explosion risk.
Number of load cells and support points
It is important to ensure that the silo/hopper is based only on stable, horizontal support points. For the supports on the metal frame, this means having a maximum bending of 2/1000. Ducts, sheaths and all intermediate parts must be equipped with elastic bellows. Nevertheless, we can agree to leave fixed parts depending on the level of accuracy sought. Be careful, position the bellows so that there are no products loading. The best accuracy (< 0.5%) is obtained when the number of load cells is equal to the number of support points. In the case of a symmetrical tank containing liquid or very fluid product, it is only possible to partially equip the support points with load cells. For example: 4 support points 2 load cells, the accuracy then could not be better than 2% depending on the case.
Bracket and mounting kit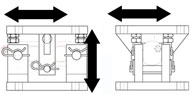 Each load cell is equipped with a bracket that facilitates assembly and ensures the mechanical safety of the silo and load cell. The 300 and 400 series has jack screws for the safety of the set during installation or maintenance operations. Our brackets are calculated and tested to resist parasitic forces in the 3 planes (refer to the technical sheet of bracket).
Accuracy
Weighing accuracy is the measurement error for a load, do confuse with the display rung (multiple of 1, 2, 5). Accuracy depends on several factors:
Load cell errors < (0.01%).
Calibration error (automatic calibration of the indicator 0.1% or with standard masses < 0.01% ).
Mechanical error (mechanical constraint of the ducts, bridge, cone supports …) of up to 1 t in practice.
Combined load cell Error: E-N x Load cell.
Display and signal transmission
The LOCAL display allows signal processing and conditioning as close as possible to the source. In addition, the display is very practical for maintenance and diagnosis.
– Generally it is equipped with an analog output (4-20mA) or digital (ETHERNET, PROFINET, PROFIBUS, MODBUS…).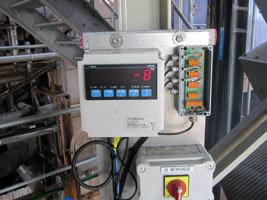 Bending sensor


Bending or simple shearing
Weighing range 10 to 5,000 kg
Series 300
Easy implementation
Integrated security
Accuracy < (0.05%)
– Limited in maximum capacity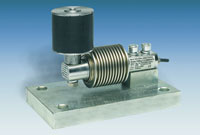 Double shear sensor

Weighing range 5 to 100 t
Series 400
Easy implementation: effort is distributed and centered
Integrated security
Mechanical reliability (double supports)
– Accuracy ( < 0.1% )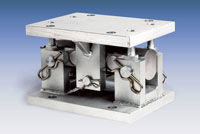 Compression sensor

Weighing range 15 to 500 t
Series 700
Used for heavy loads > (100 t)
Load descents on selfcentering column, simplifying the design of the supports
– Very sensitive to misalignment of support
– No built-in sensor security.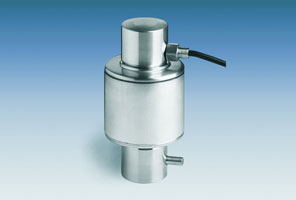 Tension sensor

Weighing range 0.1 to 5 t Series 600 Self-centering forces Good accuracy (0.1%) – Complicated implementation – No built-in sensor security, provide security in case of a rupture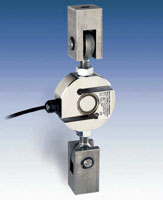 Documents pdf
No files (of extension(s): ""pdf") found in: https://www.telemetrix.fr/wp-content/uploads/2023/05/../../../../pdf/loadcell